Friday, July 19 | 7:00 pm
Album Release Party at the Luggage Store for the release of The Blue Hour by Moy Eng and Wayne Wallace
From Moy and Wayne:
The birth of The Blue Hour began with the word. Poems typically written at dawn or twilight, when the light fades to sapphire blue and starlight, the world and its boundaries are less delineated. The poems and resulting songs explore the intimacies of love, memory, loss, and beauty. The extraordinary power of love and its impact on our (mis)perceived reality. The ability of love to disorient us and to affect our sense of what is real and what is imagined, dreamed for, wished for, and hinted at. 
What that power can do in intoxicating a person in œFilthy Gorgeous to immobilizing one as in œThursdays in May. And, can any of us run away from failure like in œSleepless in Paris?
We™re intrigued by the impact of the unfamiliar, uncomfortable, unexpected, and new situations on an individual like in œHong Kong. The dreamlike disorientation when navigating the familiar and unfamiliar as one of us traveled for a job interview to that cosmopolitan city.
The power of memory to affect our perceptions and emotions as written about in œYou Put a Spell on Him and œAlpha Girl. 

About the Artists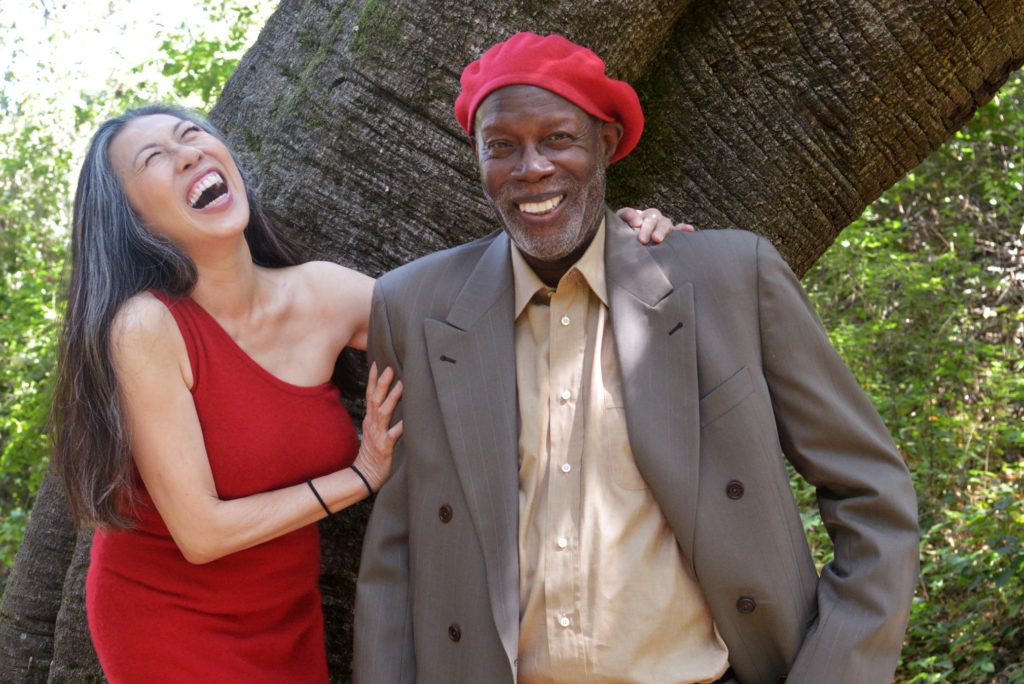 Poet, vocalist and lyricist, Moy Eng is known for her œbeautiful, soulful voice. As a vocalist, Moy has performed with fine artists including Brenda Wong Aoki and Mark Izu, John Stowell, Masaru Koga, Steve Nakano, Paul Eastburn, Kenny Endo, Wayne Wallace, and Rick Vandivier. Moy began her writing life about a decade ago and has since written hundreds of poems, illuminating raw, intimate views of life, 30 of which have moved into songs.
Learn more at moyeng.org
Four-time GRAMMY nominee, Wayne Wallace, is one of the more respected exponents of African American-Latin music in the world today. He is known for the use of traditional forms and styles in combination with contemporary music, and has earned recognition with his recent placement in the DownBeat Critics Polls under the trombone and producer categories. Learn more at walacomusic.com