Poetry Reading of Page Poets Series

Volume 4 & 5


Sunday, January 12, 2020
3:00 PM

Luggage Store
1007 Market St


FMSBW press presents the release of Page Poets Series Volume 4 & 5.  Please join us and Matt Gonzalez for the reading of volumes 4 & 5 by all the poets of this series"Mary Julia Klimenko, Jason Morris, Micah Ballard, Patrick James Dunagan, and Tamsin Smith"at the Luggage Store on Sunday, January 12, 2020 at 3PM.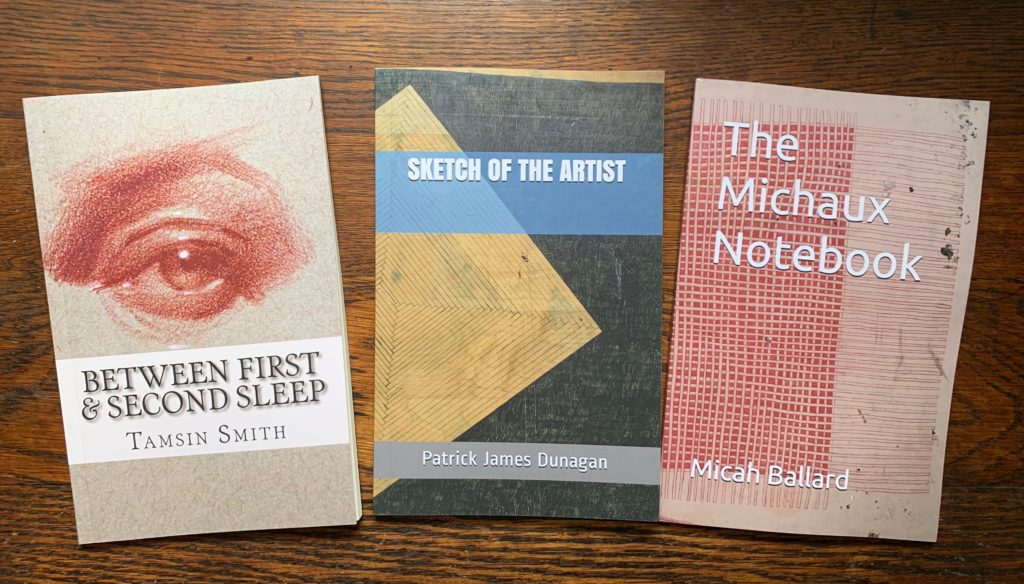 Each volume is priced $10, and is available on Amazon, with the proceeds from those sales going to the poets.
Cover art for the various volumes, by Emilio Villalba, Alicia McCarthy (x2), Terry St. John, & Joan Brown, has been kindly donated by the artist or their estate.

This program is open to the public; donations are appreciated.